So, my computer went to a better place. actually if I think about it, it really should have gone to hell!!! It was bad. really bad! Oh! Makes me mad just thinking about that!
But now it's all better. I'm getting used to my new pretty MacBook. And I think it's going to be a long and happy love story.
Of course, I've been taking pictures of food. I don't think that at this point anything can stop me from doing it.
Breakfast 1. From Jan 30th, Friday. Semolina kasha (kind of like grids I guess). Really good with sour cherry jam!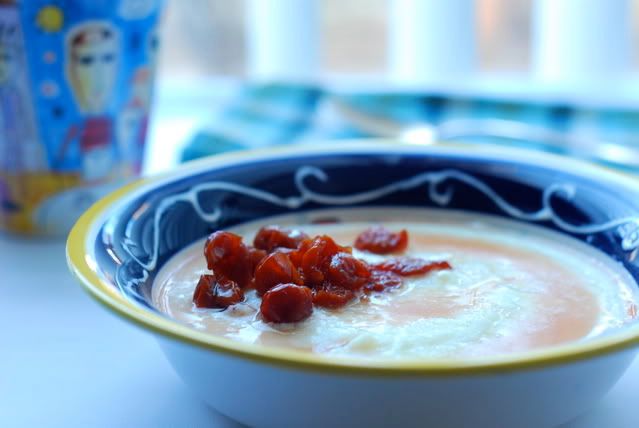 Ah! Reminds me of childhood! Usually kids (3 and above) hate this thing, but I always was a big lover! Taking each tablespoon with a little bit of melted butter and a little bit of jam! To die for!